Taken en verantwoordelijkheden
YOUR FUNCTION
As a Product Assistant you are responsible for offering solutions, giving pre-sales information and following up on quotes, orders and deliveries. This ensures that the pre-set targets are achieved.
Here Is How You'll Add Value:
Customer succession and expanding a good customer relationship.
Act as a personal contact to customers regarding the provision of solutions, presales information, quotations, orders and deliveries with the aim of achieving set targets.
Continually optimize the customer relationship through more personal contact.
The daily processing of telephone and written orders (by fax or e-mail), as well as their follow-up.
Proactively monitoring the customer by checking back orders, following up quotes, orders and on-call orders.
The presentation of new products and / or promos interesting for your customers as well as maintenance.
Increase sales by means of sales cross selling.
Optimizing the accessibility for the customers by means of continuous monitoring of incoming lines as well
YOUR PROFILE
You are a good seller with a diplomatic approach
You are a team player with a sense of responsibility
You work accurately, are stress-resistant and focus on deadlines
You are ready to learn and constantly expand your product knowledge by following training courses, reading professional literature and on-the-job training
Fluent knowledge of Dutch. French and English are an asset as well!
Good knowledge of Microsoft Office, Excel and Word don't hold any secrets for you
OUR OFFER
The opportunity to have a meaningful job where you can make a difference
The chance to continuously evolve as a professional, coupled with a variety of training opportunities
Relevant career opportunities to get you where you want to be, with the IT knowledge you need
Realdolmen wants you to find a balance between work and private life by offering flexible hours, satellite offices, home working and an informal no-nonsense environment
32 days of annual leave, because life isn't all about working
Group insurance and hospitalization insurance, because we care about you
Interested? Questions? Don't hesitate to contact our Talent Officer, Laila Bulteel, directly at +32 2 801 46 86.


Solliciteren kost slechts enkele minuten.
Hier ga je werken: Inetum-Realdolmen
Inetum-Realdolmen, part of the international Inetum Group, helps its more than 800 customers find their way in the post-digital transformation era with approximately 1,950 specialist employees in Belgium and 27,000 colleagues worldwide. Our ambition is to be the trusted technology expert and preferred business partner that helps organizations get the most out of their Positive Digital Flow. We guide our customers worldwide and locally, with digit...
Ik wil meer weten over Inetum-Realdolmen
I've been working at Inetum-Realdolmen since September 2010. I work within the Microsoft Community, which host more than 140 consultants. I'm also responsible for the acADDemICT programme within the Microsoft Competence Centre.
Alexander Reynaert
Technical Lead & Software Architect
x
Vind sneller een job met deze gratis sollicitatietips
Anderen bekeken ook
Ternat (15 km)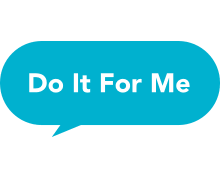 Lager secundair, Hoger Secundair
32 - 40 uur
5 dagen geleden